When a trademark application is refused under Section 2(d) because of possible likelihood of confusion with another trademark registration for a similar mark for the same goods or services, one argument often made is that the cited registration is entitled to a narrow scope of protection because it exists in a crowded field. This commercial weakness may be proven by submitting evidence of third-party uses of similar marks by others on similar goods/services, such that small or minute differences are sufficient to distinguish between them.
"Evidence of third-party use of similar marks on similar [services] is relevant to show that a mark is relatively weak and entitled to only a narrow scope of protection." Palm Bay Imps., Inc. v. Veuve Clicquot Ponsardin, 396 F.3d 1369, 73 USPQ2d 1689, 1693 (Fed. Cir. 2005) (citation omitted). The DuPont factors regarding the similarity of the channels of trade and classes of customers weigh heavily in favor of likelihood of confusion, so a large number of third-party uses typically is necessary to overcome such a refusal.
The Trademark Trial and Appeal Board recently addressed the registrability of a PROOF and design mark for "Restaurant services namely Pizza" in view of an earlier registration of the word mark PROOF for "Restaurant and bar services and catering services." In re Princeton Pi Holdings, LLC, Serial Nos. 88962401 (TTAB Apr. 15, 2022).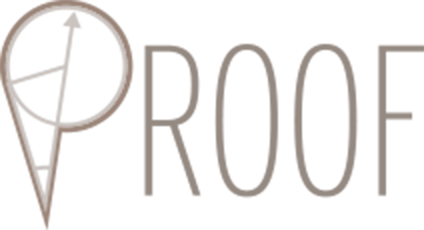 The Examining Attorney refused registration under Section 2(d) for likelihood of confusion.
In response, among other arguments, the Applicant made the crowded field argument, and submitted website evidence of twenty-two (22) third-party uses of PROOF and PROOF-formative marks. Internet printouts "show that the public may have been exposed to those internet websites and therefore may be aware of the advertisements contained therein." Rocket Trademarks Pty Ltd. v. Phard S.p.A., 98 USPQ2d 1066, 1072 (TTAB 2011).
The TTAB, however, found that only nine (9) of the third-party uses were probative on the issue of commercial weakness of the cited mark for restaurant and bar services.
The other third-party uses of PROOF and PROOF-formative marks were for restaurant incubator services; artisan bread; artisan distillers; ice cream containing alcohol; alcoholic drinks; liquor stores; and math games, which the TTAB found were not related to restaurant and bar services. Omaha Steaks Int'l v. Greater Omaha Packing Co., 908 F.3d 1315 (Fed. Cir. 2018) ("[T]he controlling inquiry [under the sixth DuPont factor] is the extent of third-party marks in use on "similar" goods or services."). The TTAB also disregarded another example, PROOF ON MAIN, which appeared to be owned by the Applicant, and not a third party.
The TTAB found that the remaining nine (9) third-party uses for restaurant services was "modest," unlike in cases such as Jack Wolfskin Ausrustung Fur Draussen GmbH & Co. KGAA v. New Millennium Sports, S.L.U., 797 F3d 1363, 116 USPQ2d 1129, 1136 (Fed. Cir. 2015) and Juice Generation, Inc. v. GS Enters. LLC, 794 F.3d 1334, 115 USPQ2d 1671, 1674 (Fed. Cir. 2015). The TTAB found "the evidence of weakness here is not as persuasive as that in either of those cases."
In Jack Wolfskin, some twenty-eight third party uses (Exhibits A through BB) of similar paw-print marks were submitted. In Juice Generation, twenty-six examples of registered and unregistered "PEACE LOVE" formative marks were made of record. Had the TTAB not whittled down the Applicant's evidence of third-party use from twenty-two to nine, the proof likely would not have been characterized as being so modest.
The TTAB nonetheless found that the cited mark was "somewhat commercially weak due to evidence of third-party use with restaurant and/or bar services," but it was not enough to outweigh the other DuPont factors that the marks were "highly similar" for "legally identical" services which weigh in favor of finding a likelihood of confusion and affirming the refusal to register. Even a weak mark is entitled to protection under Section 2(d) against the registration by a subsequent user of a similar mark for identical or even closely related services. King Candy Co. v. Eunice King's Kitchen, Inc., 496 F.2d 1400, 1401, 182 USPQ 108, 109 (CCPA 1974); In re Max Capital Grp. Ltd., 93 USPQ2d 1243, 1246 (TTAB 2010)
The trademark attorneys at Thomas P. Howard, LLC are experienced in the prosecution of trademark applications before the USPTO, as well as in enforcing trademarks or defending against infringement claims in litigation nationwide including in Colorado.